Spirotop® Air Release Valve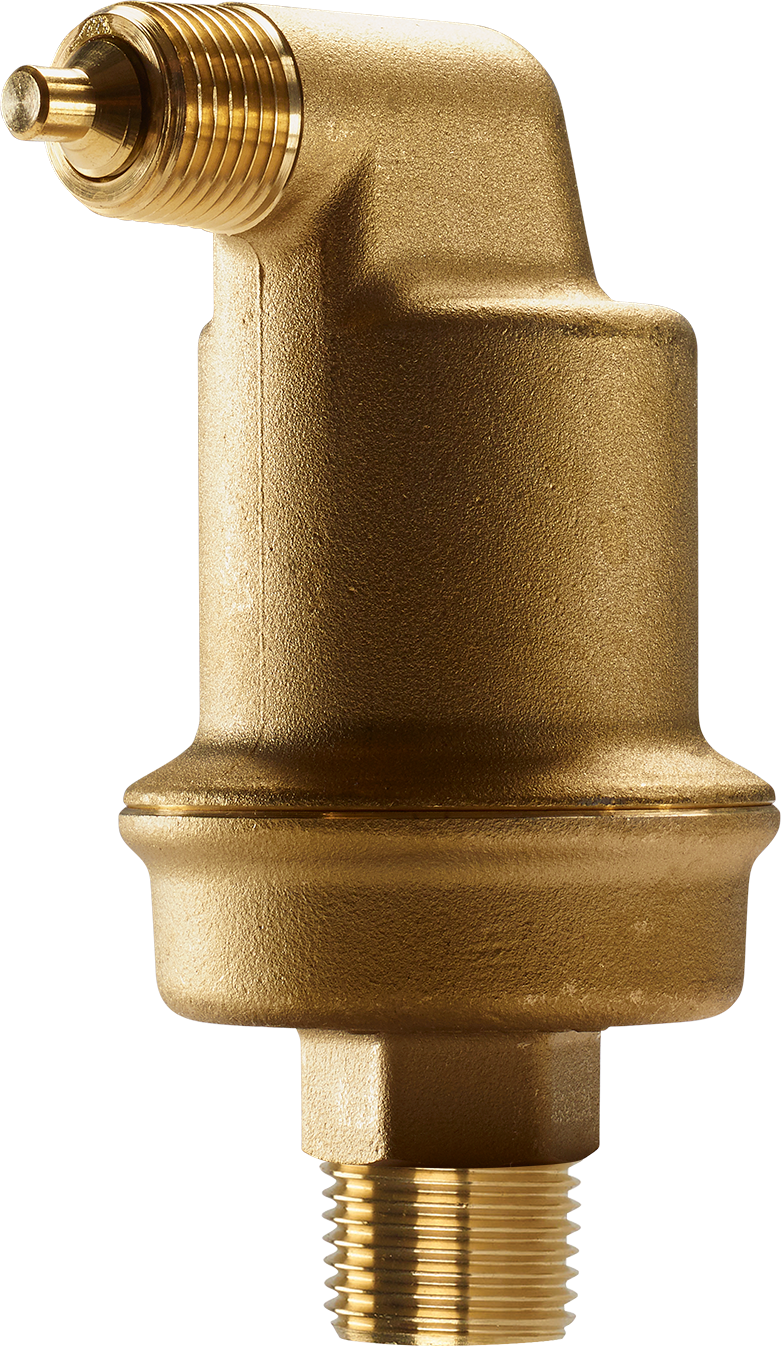 The Spirotop has a unique "dry" vent design that helps prevent the system fluid from reaching the sping actuated Viton® seat and seal assembly, which is the cause of most conventional air vent failures.  The all brass, stainless, and non ferrous construction is rated at 150 psig at 270°F as standard and carries a 20 year limited warranty.  For special applications, both high temperature and high pressure options are available.
When compared to vents of lesser construction and lower standard ratings, the Spirotop is extremely cost effective, in fact in most cases less expensive.  It is becoming the standard replacement vent, especially with facilities departments responsible for multi-building campuses.
For VTP Series, view/download product brochure.
Product Summary
Patented Dry Vent Design
All Brass, Stainless, Non Ferrous
½" Female and ¾" Male Connection
150 psig at 270°F Standard
20 Year Limited Warranty
Cost Effective Retrofit