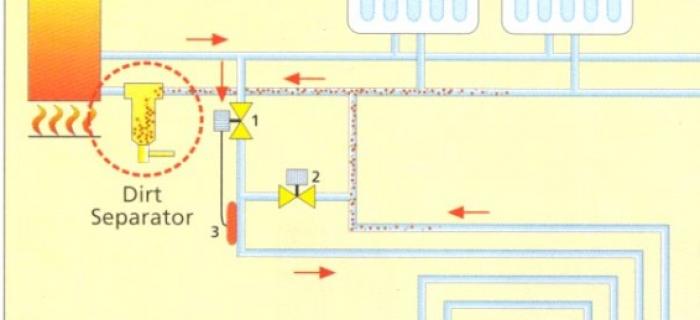 Install the Spirotrap® typically ahead of the system component being protected, such as the boiler in this drawing.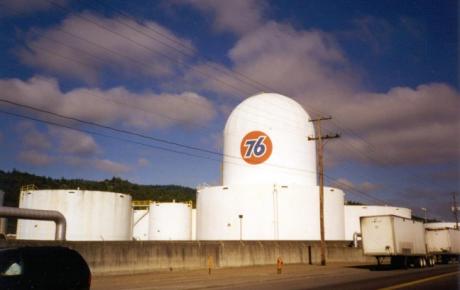 4" Spirovent® air eliminator being used to control foam in a bottling operation for transmission fluid and motor oil.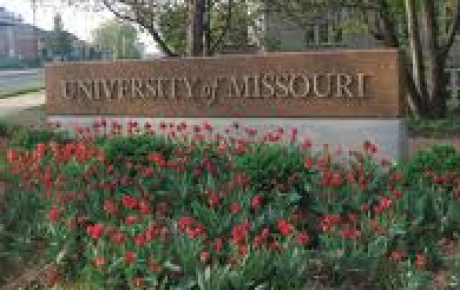 The University of Missouri, Columbia is home to the second of the world's largest Spirovent® combination air eliminator and dirt separator.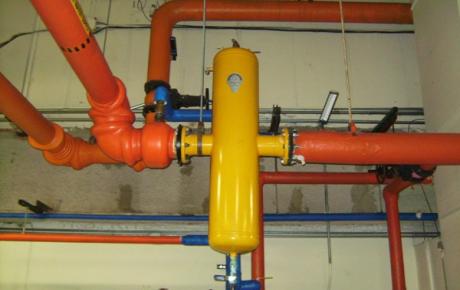 Spirovent® is now the basis of design in many specifications by the top consulting engineering firms for new construction.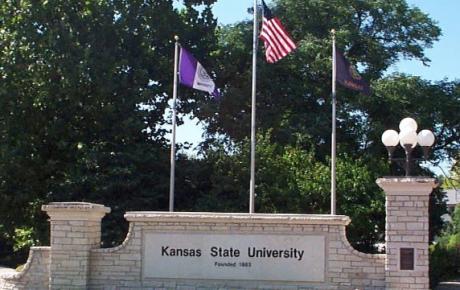 Following the installation of numerous smaller units on campus that met all expectations, a separator upgrade was proposed for the central plant.