Waukesha Memorial Hospital in Waukesha, Wisconsin is a full service health care facility comprising some 1,000,000 square feet. The Spirovent was selected and installed to prevent dirt and sediment in the existing system from reaching a new addition and went even beyond that.  VFD's were able to ramp down, chemical treatment reduced, and chiller tubes did not require annual maintenance.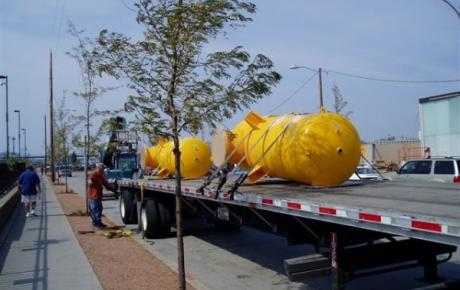 Two custom fabricated 20" high velocity air eliminators.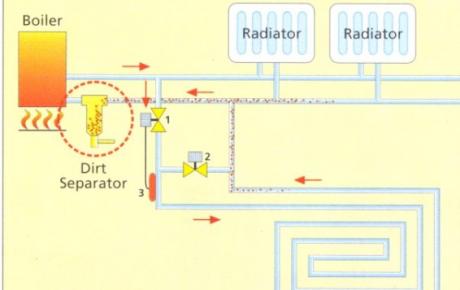 Install the Spirotrap® typically ahead of the system component being protected, such as the boiler in this drawing.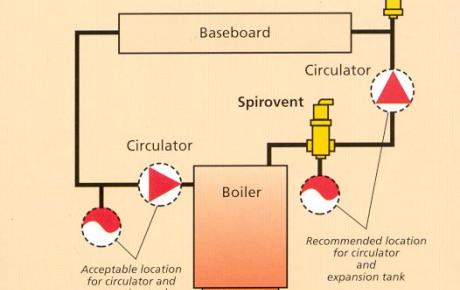 Install the Spirovent® at the point of lowest solubility, which is the place in the system where the temperature is the highest and pressure the lowest.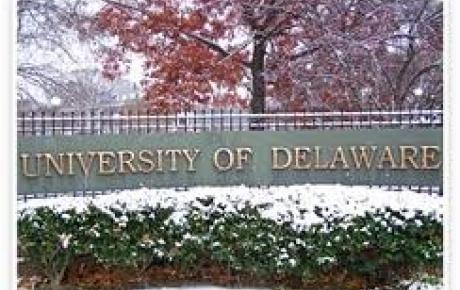 Following an on-site system review, the first two Spirovents were installed in an equipment room serving two residence halls with recurring problems.