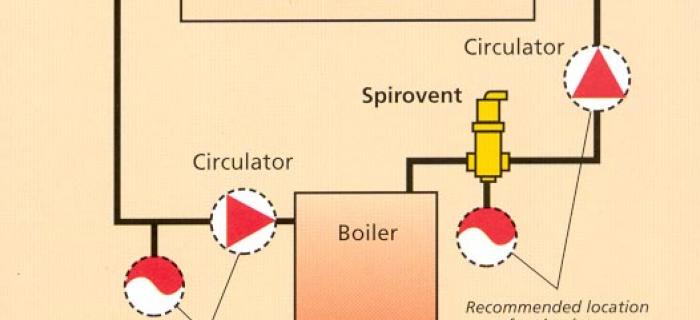 Install the Spirovent® at the point of lowest solubility, which is the place in the system where the temperature is the highest and pressure the lowest. Note as well to always "pump away" from the expansion tank, never towards it.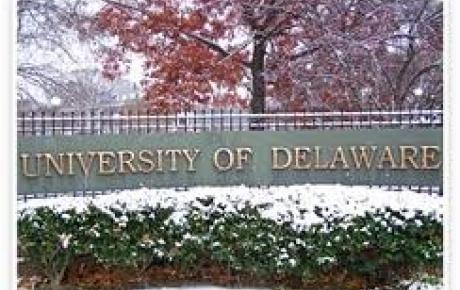 Following an on-site system review, the first two Spirovents were installed in an equipment room serving two residence halls with recurring problems.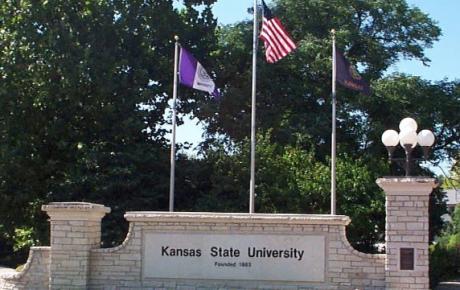 Following the installation of numerous smaller units on campus that met all expectations, a separator upgrade was proposed for the central plant.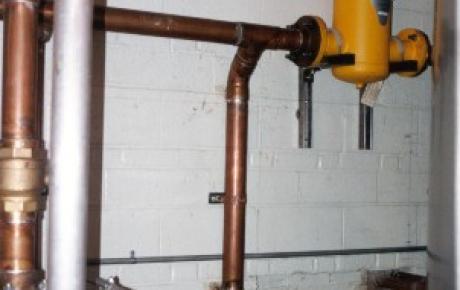 Spirovents have been installed in many new and existing industrial HVAC systems.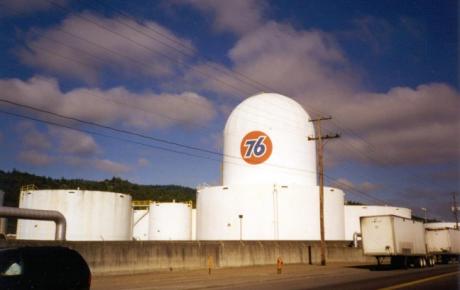 4" Spirovent® air eliminator being used to control foam in a bottling operation for transmission fluid and motor oil.