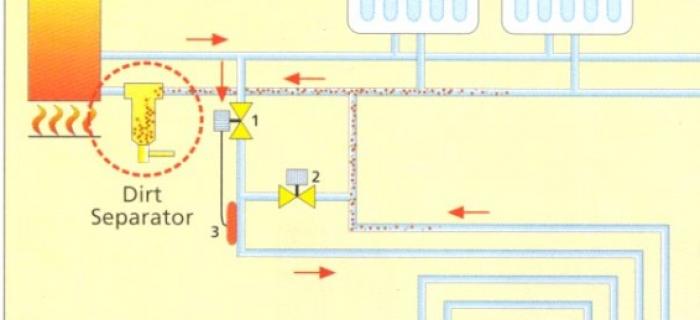 Install the Spirotrap® typically ahead of the system component being protected, such as the boiler in this drawing.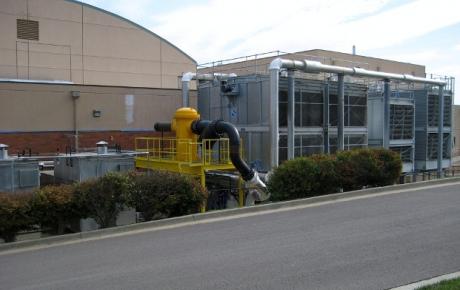 Custom 20" high velocity dirt and sediment separator with removable top head for access to Spirotube® element bundle.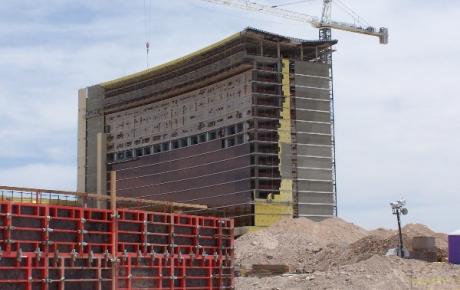 24" high velocity combination air eliminator / dirt separator.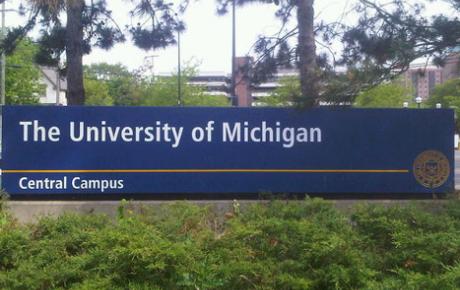 Replacing the old style centrifugal separator after two years of unsatisfactory system performance, the Spirovent solved the problems within two months.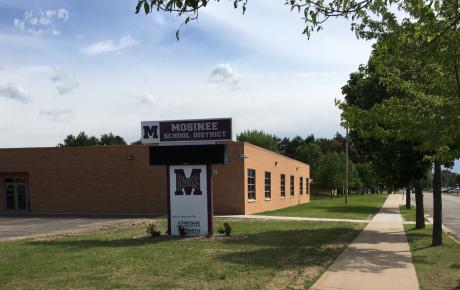 "We couldn't get the chilled water supply temperatu