Custom 20" high velocity dirt and sediment separator with removable top head for access to Spirotube® element bundle.  Installed on the condenser water system and note inlet strainer to protect against any large debris that may be caught in the tower.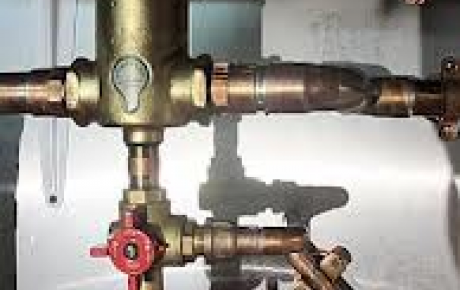 Spirovent® remains the world class standard that others attempt to reach. Often copied but never equaled.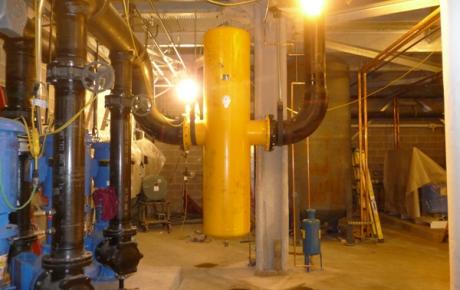 Three of the larger Spirotherm® products on this multi-system project.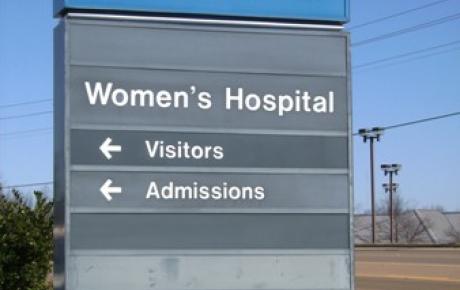 High velocity 18" combination air eliminator and dirt separator.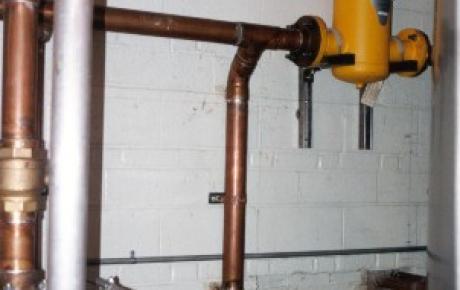 Spirovents have been installed in many new and existing industrial HVAC systems.